What led me to become a Professional Organizer?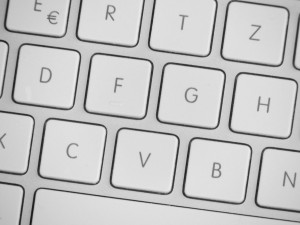 The first time I ever entered the term "Professional Organizer" in a search engine, the results surprised me. The response on the screen was the last thing I had expected to see. I laughed out loud and cried a little but also realized organizing may be my calling.
People always ask how I started organizing professionally. It wasn't a deliberate decision initially. Organizing space and stuff had always come naturally to me; I enjoyed helping people but was not looking to make it a career. Back in 2003 not many people even knew this was an option. I was busy that year with my two teenage boys, helping my husband with his business, the house, life… and then my dad got sick.
My father was diagnosed with a brain tumor that summer, so I put everything on hold to help my mom and be there for my dad. We brought Hospice in near the end of his life and they were wonderful! In those last few months the nurses would comment about the charts I had created for my mom to simplify the very complicated medication schedule. The aides loved that I had developed a few simple systems and routines to make life less stressful for everyone caring for my Dad.
My dad passed away just before Christmas and I was so grateful for the ability to have spent that much time with him. The boys went back to school in January and life started to return to normal. I kept thinking about the nurses and caregivers remarks – how organizing was not something that came naturally to everyone. They were frequently telling me how there were people who needed help with these things and that I could be a Professional Organizer. A Professional Organizer that was a real job? I had never heard of anyone actually doing this for a living. So I went to my computer and typed in "Professional Organizer", the results made me catch my breath and brought tears to my eyes.
The top result for my search was the name Peter Walsh. At that time Peter Walsh was a Professional Organizer and the organizational experts for the TLC show Clean Sweep. But even more significant to me, Peter Walsh was my father's name. Yes, I saw it as a sign.
This inspired me to research further and find the National Association of Professional Organizers (NAPO). There was an entire industry of PO's using their talents to help others get organized. Over the next year with a lot of reading and learning, I found my people and my passion! That was more than fifteen years ago and I still love my job.
I continue to look for ways to better serve my clients, regularly attending NAPO conferences, networking with other organizers and often still amazed at how much my clients teach me. It's been a privilege, to have people open their homes and allow me into their lives, sharing with me their issues, fears, secrets, hopes and dreams. I am grateful that such a difficult time in my life has lead me to such a gratifying vocation.