My Response To The New York Times Magazine Article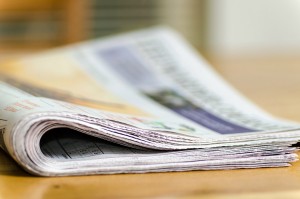 I'm one of the quoted organizers in last week's The New York Times Magazine article title "Stuff", a lengthy piece in which the writer takes very pointed jabs at the National Association of Professional Organizers (NAPO). I found it discouraging that Taffy Brodesser-Akner never reveals to her readers that she was one of those hundreds of thousands of people that NAPO professional organizers help, every single day. In the conversation that I had with her, the author told me she had hired NAPO Professional Organizers to unpack and organize her home, after her last move. She expressed at length how she loved her organizer, the process had been life changing and she really wanted to use her again. My problem with her article (besides the insane length it took her to get to her jaded point) is she never mentions this. Instead, she is snarky and disparaging of Professional Organizers and NAPO as a whole, prompting me to set the record straight.
Camouflaged as someone who understood and appreciated the work we do, she came to our industry conference to interview some organizers about Marie Kondo and her book. Many of us took the time to answer her questions, believing we were highlighting the differences and similarities between us and the phenomenon of Marie Kondo. What we didn't expect was for her to demean and belittle Professional Organizers, the same resource she sought to get help for herself. Taking this slant discourages others who may need help, more help than they can get from a book, from looking at us as a resource and thus leaving them alone in their challenge.
Some facts the writer left out or just got completely wrong in her 5,000+ word article.
I and other organizers answered her questions about Marie Kondo – at the authors request. There was no discussion about Kondo or her book outside of this writers questioning. I attended this conference for 4 days and the only time I heard Marie Kondo's name mentioned was by this writer.
NAPO members were attending our Annual National Conference for education, collaboration and networking. We do this at our own expense, to better serve our clients. Some of the sessions included helping families with ADHD, time management, coaching and how organizers engage students.
Yes, many of us answered that "KonMari method" was nothing new. It is not new. The profession of organizing has been around for over 30 years utilizing many methodologies, constantly adapting and refining to best serve our clients. Millions of people have been helped. We have even taught clients to fold clothes in a similar fashion, when helpful, but not as a requirement. Has it always been covered by the media? No. The real work of emptying a basement or sorting paperwork is tough, not sexy or trending.
Organizers have been successfully publishing books for years. In my discussion with this writer, I mentioned Kathy Wadill, Judith Kolberg and Julie Morgenstern. These veterans of our industry have helped millions through their books. Still some people continue to struggle because they need more support, either mentally or physically, than they can get from a book. Those are the people Professional Organizers are here to help.
It is not a competition; there are plenty of people who could use a little motivation, encouragement, direction and muscle to get them to a better place. Some will find inspiration in a book, others find a partner to help them through the process.
NAPO is a very inclusive and diverse group; our conference is often attended by organizers from around the world, including Israel, Brazil, Japan, Australia, and Nigeria. At this year's conference, NAPO awarded Jose Luiz Cunha the 2016 NAPO Founder's Award in recognition of his work to develop the professional organizing industry in Brazil. Yet the writer from the New York Times chose to perceive aggressive xenophobia and racism instead.
Organizers are not jealous or angry of Marie Kondo success. Marie Kondo is selling a book and seminars. We are selling a service. I should send her a thank you note; many clients have called me after reading her book.
In closing, I was hesitant to respond to this article because it just feels so petty. We welcomed this writer into our conference and we were too naïve to realize she had an agenda. Shame on us, live and learn. But for the last few days I have been bothered by how misleading and detrimental her comments could be to a person seeking help from an organizer. And how dishonest it was of her to leave out the fact that she herself had turned to one of us, when struggling with overwhelm and the need for help getting organized. Shame on her.