Keeping Things for Special Occasions: My Dilemma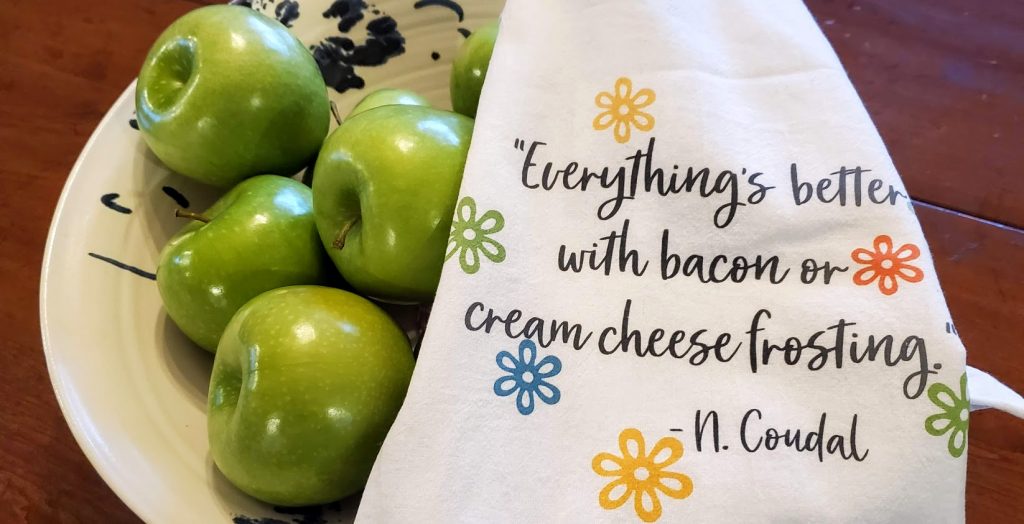 If you keep it, then use it!
If you have worked with me or read my blogs, then you know I don't believe in keeping things for special occasions. In my own home, there are several pieces of nice pottery that are out on my counters every day to hold apples, onions, garlic, etc. My aunt made many of these for me over a decade ago, they're pretty and practical but also remind me of her. I feel the same about all my dishes, mugs, wine glasses, just about everything. I believe the way to enjoy it, is to use it.
Not everything is equal.
Obviously, some things are nicer than others and should be treated with some consideration. I'm not suggesting you take grandma's antique crystal stemware out for breakfast everyday but take a look around at what's tucked away for safe keeping. Do you ever use these special items? Is an item stored away in a box really bringing you enjoyment?
My Dilemma
Now I'm lucky enough to have two drawers in my kitchen for dishtowels. One holds my better dishtowels, the ones I hang on a bar to dry dishes or my hands every day. The other drawer holds the older ones that have been stained or are quite worn. These I use instead of paper towels to wipe up a spill, in meal prep or to dry fruits and vegetables. Having this rotation has served me well the past few decades.
Recently, my dear and talented friend gave me some dishtowels from a new line of products she created. She is a food blogger and her husband a very talented artist, their creations are lovely! The dishcloths are made of flour sack with the cutest images and sayings on them. But this had me questioning if they were too nice to put in the everyday drawer. What if they got ruined or stained.
Then today, I realized they have been tucked away in my buffet cabinet for the past three months. My failure to think through how to use them, had me doing nothing. What a shame to have missed out on seeing them all this time. The hypocrisy is not lost on me.
The Reality
These dishcloths are beautiful but were created to be used in the kitchen. They will remind me of my childhood friend every time I see them, keeping her close to me. Now, I probably won't use them on a night that I'm roasting beets or cutting up strawberries – in an effort to keep them nice for a little while. But I will use them from now on!
If years from now they land in the "old dishcloth" drawer, that will be okay. It means I will have had many, many opportunities to think of my friend and smile. This was clearly my friend's intention when she gave me her gift. And she would get a kick out of knowing that I would then be using them to dry my Kale.
Stop keeping things for a someday – make every day a special occasion!