Why I Won't Work as an Organizer for the Container Store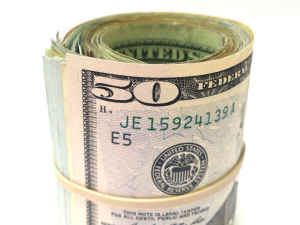 Let me start by saying that I love the Container Store: Great products, wonderfully helpful staff, everything geared toward organizing and simplicity – what could be better? It's like Disney World for Professional Organizers! For 15 years, it's been listed as one of FORTUNE Magazine's 100 Best Companies to Work For. And as any great company does, it is always looking for ways to expand. Recently the company introduced a program called Contained Home, a service that sends their "Contained Home Organizers" into your home. They have contacted several local Organizers to work as subcontractors for their Contained Home Program. For me, as a Professional Organizer and owner of my own company, I work for my client. Period.
While I appreciate that The Container Store's products can help folks get organized, we follow different ideologies regarding how to get organized. I believe that organizing is a process, and my goal as a Professional Organizer is to transfer skills to my clients by teaching them this process. On the other hand, it stands to reason that the Container Store believes that buying the right bin or basket will get a person organized. Here is where we differ. My process is similar to that of Julie Morgenstern (Organizing from the Inside Out), which uses the S-P-A-C-E acronym:
Only after                Sorting and
                                  Purging can we
                                  Assign a location, THEN
Determine the        Container and
                                  Equalize (maintain) the space.
In this process, choosing a container comes toward the end; and often an appropriate container is already in the home! Eliminating unnecessary purchases, saving time AND money in the long run.
Clutter is made up of postponed decisions; and often a little guidance, combined with the right container, will be all a client needs. But overwhelming disorganization often has roots in loss, depression, trauma and other issues that cannot be quickly addressed with a shiny new bin. Education and experience allow Professional Organizers to help our clients through the causes of the disorganization. This helps unburden them from the severe shame and anxiety that can accompany the process of getting organized. I am troubled that the Contained Home program has overlooked this level of care because it won't generate income for them.
Most importantly, as a member of the National Association of Professional Organizers I adhere to a code of ethics that includes this statement: "I will make recommendations for products and services with my client's best interests in mind." All decisions about specific products to buy or vendors to use are made only after working with my clients, listening to their needs, and understanding what's best for them. And sure, we may determine during the process that the ELFA system is the best option for an office space – but I will not be receiving a commission from the Container Store for making that choice.